In this particular historic period, we are all forced to stop. There are those who stop and retake control of themselves and those who stop and lose themselves.
There is no absolute answer: there is only the intimate, disrupted or unscathed feeling in each of us who elaborates and marks such a time that has become even more subjective and therefore has been transformed into a rhythm both repetitive and alienating, or even colorful and conciliatory.
For this reason, we have asked some artists to express a thought with an image and a word by using inspiration from their past, present and future research.
The "Postcards from the Inside" project is the visual and evocative diary of the alienation that we are all experiencing on account of the worldwide emergency Covid-19. It is a multi-story telling of the social condition of our time in an open struggle between the ego – instinct, inactivity, isolation, the inside – and the us – reason, resourcefulness, solidarity, the outside –.
"Postcards from the Inside" is an attempt to narrate new realities (those that we design from our homes, filtered by the glass of the windows or felt in those fleeting minutes of open air that everyone is permitted to have because of necessity) through art: fragments of work which are charged with new meanings and become carriers of connections and reflections.
Therefore no answer, but the artists' sign that offer us new perspectives.
We would like to thank all the 26 artists who have been with us throughout this "suspended" time with their work and their thoughts: Francesco Arena, Jacopo Benassi, Luca Bertolo, Mattia Bosco, Botto e Bruno, Chiara Camoni, Silvia Camporesi, Gianni Caravaggio, Letizia Cariello, Loris Cecchini, Anna Di Prospero, Michael Fliri, Michele Guido, Loredana Longo, Claudia Losi, Marcello Maloberti, Sabrina Mezzaqui, Marzia Migliora, Ignazio Mortellaro, Ornaghi e Prestinari, Giovanni Ozzola, Alice Ronchi, Marta Spagnoli, Grazia Toderi, Luca Vitone and Silvio Wolf.
The postcards were revealed every week on this page, on Linkedin and on Instagram.
"Postcards from the Inside" is an LCA initiative that falls within the scope of "LAW IS ART!" – the firm's project in order to support contemporary art.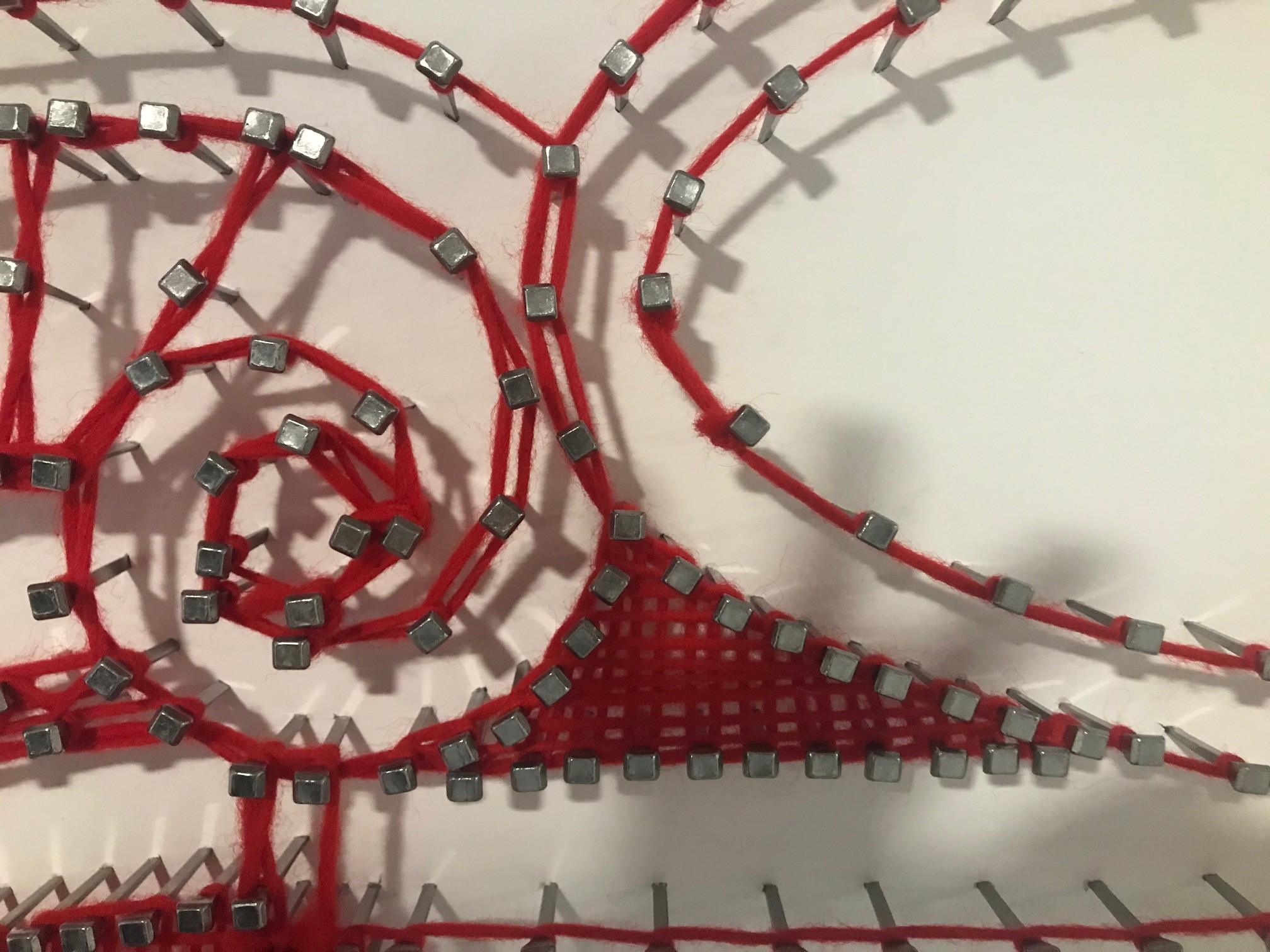 Letizia Cariello, «Passage»
"I believe that people in this period of time need silence to listen to themselves and to the world. I do not trust the truthfulness of declarations made upon request, we are in the eye of the storm, not outside it, in order to see what is happening: we will write about it later on.
The artwork exists, just the opening is postponed: this is a message of life, as art exists beyond time.
The simple combination of an image with a significant word saves us from lectures and verdicts, preserves the space of freedom of who, receiving the message, will be willing to embrace it".
//detail of the new #Gate0Bocconi realized at the Bocconi University of Milan
// Courtesy Letizia Cariello and Galleria Massimo Minini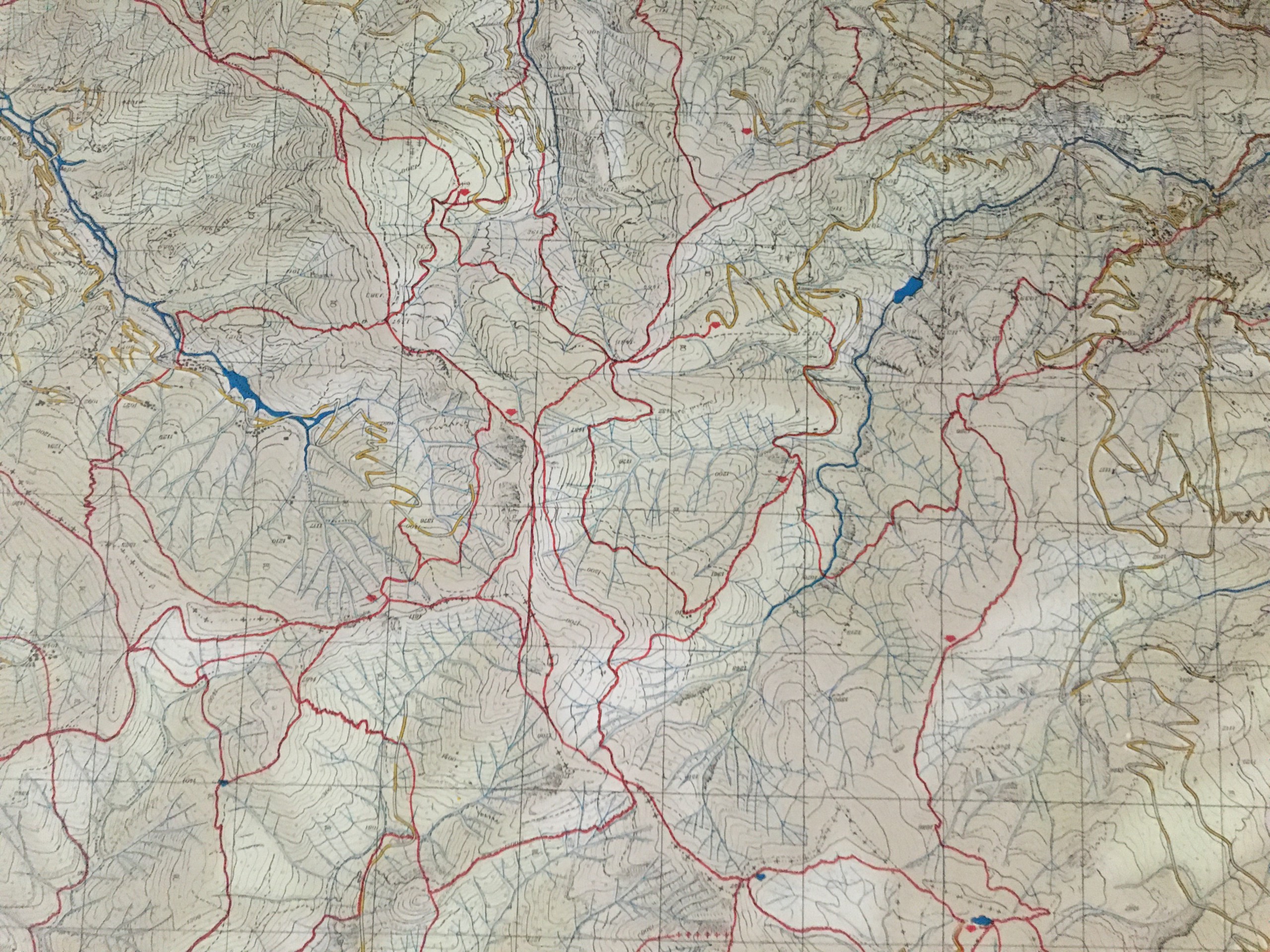 Luca Vitone, «Disorientation»
With the artwork "Carta Atopica" I suggested a social and ideological disorientation due to the time we were living.
Even today, unfortunately, we are – for different reasons – experiencing such a feeling.
// Carta Atopica (particolare), 1988-92.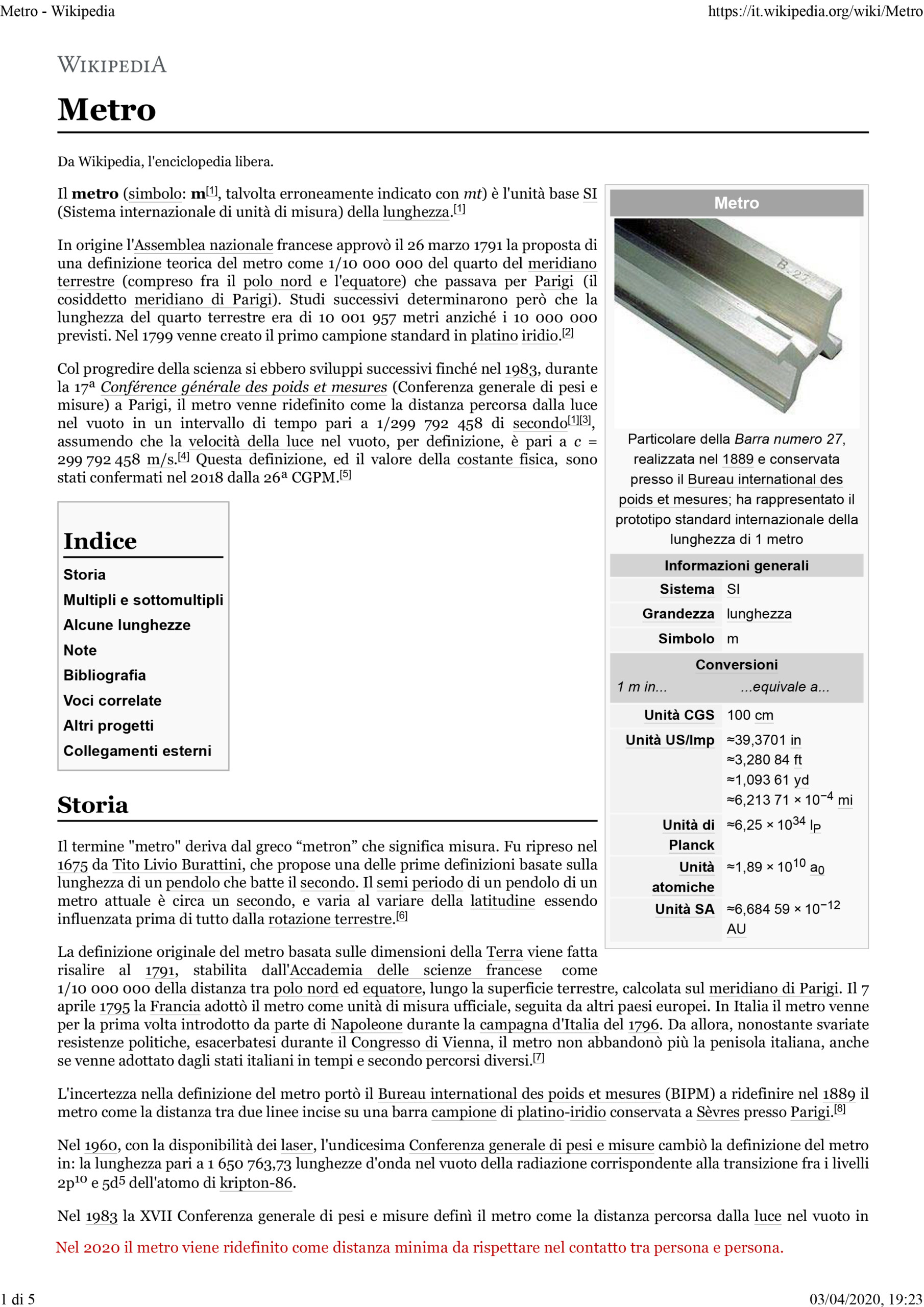 Francesco Arena, «Today»
// Today, 2020
// Courtesy of Francesco Arena and Galleria Raffaella Cortese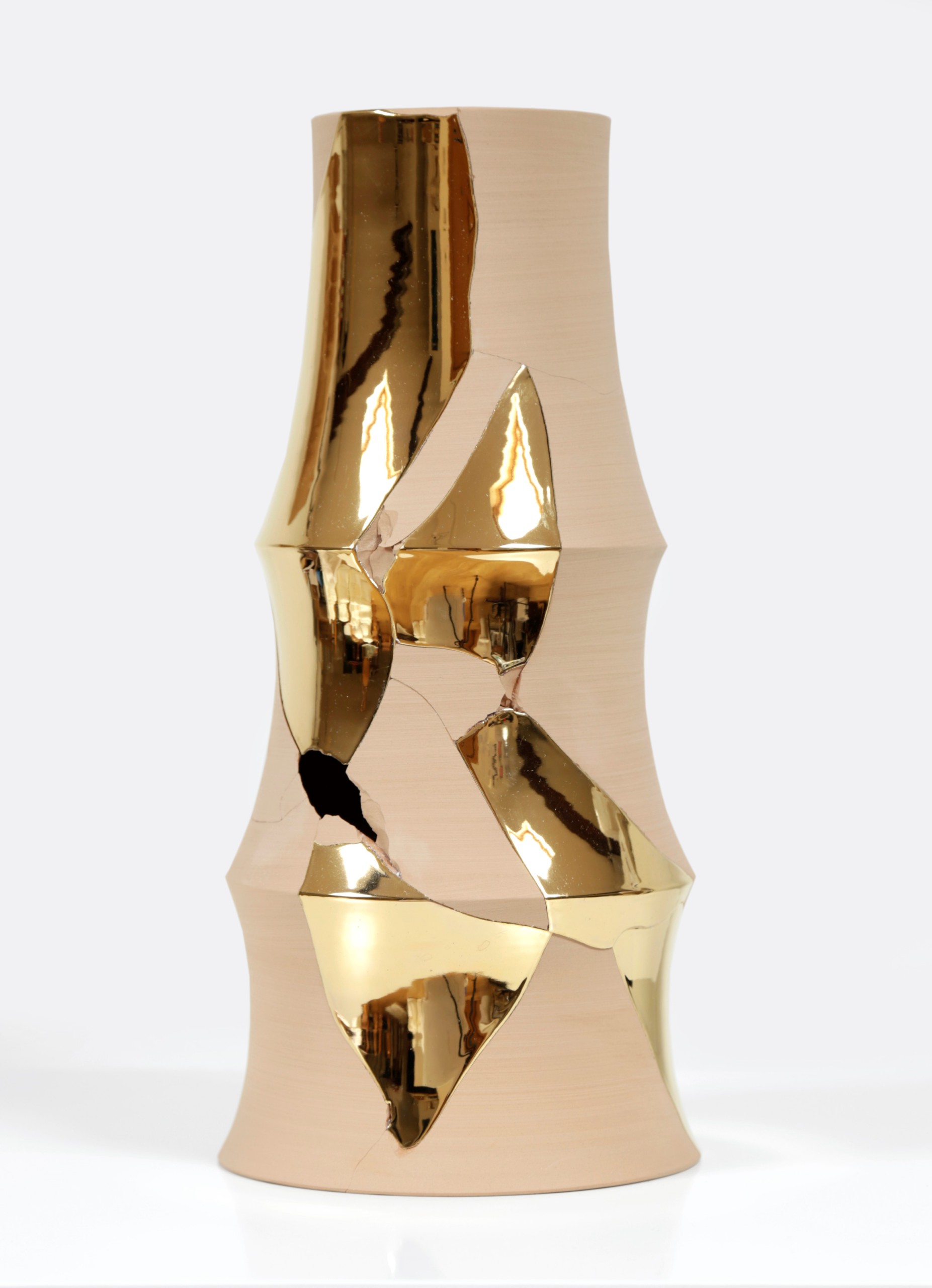 Ornaghi e Prestinari, «Recovering»
// Recovering, 2019, ceramic and pure gold
// Courtesy of Galleria Continua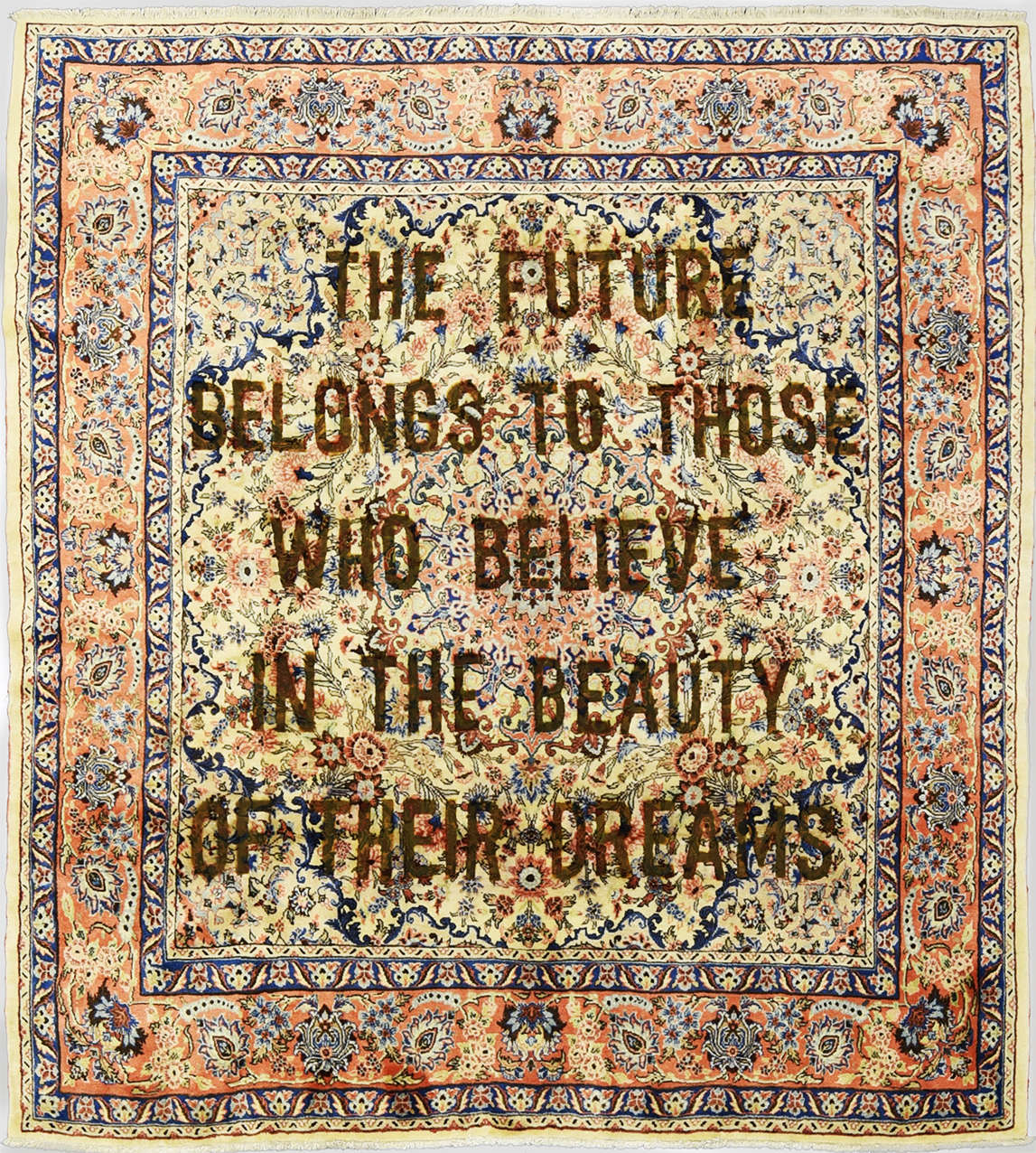 Loredana Longo, «Ahead»
"Quote within a quote, I would like to remember my grandmother Innocenza di Mauro's words:
Study, read, think, everything could be taken away from you except what is in your mind".
// Carpet#27, burned Roosvelt's quote on Mehraban carpet
//Courtesy Sahrai Milano / London and Galleria Francesco Pantaleone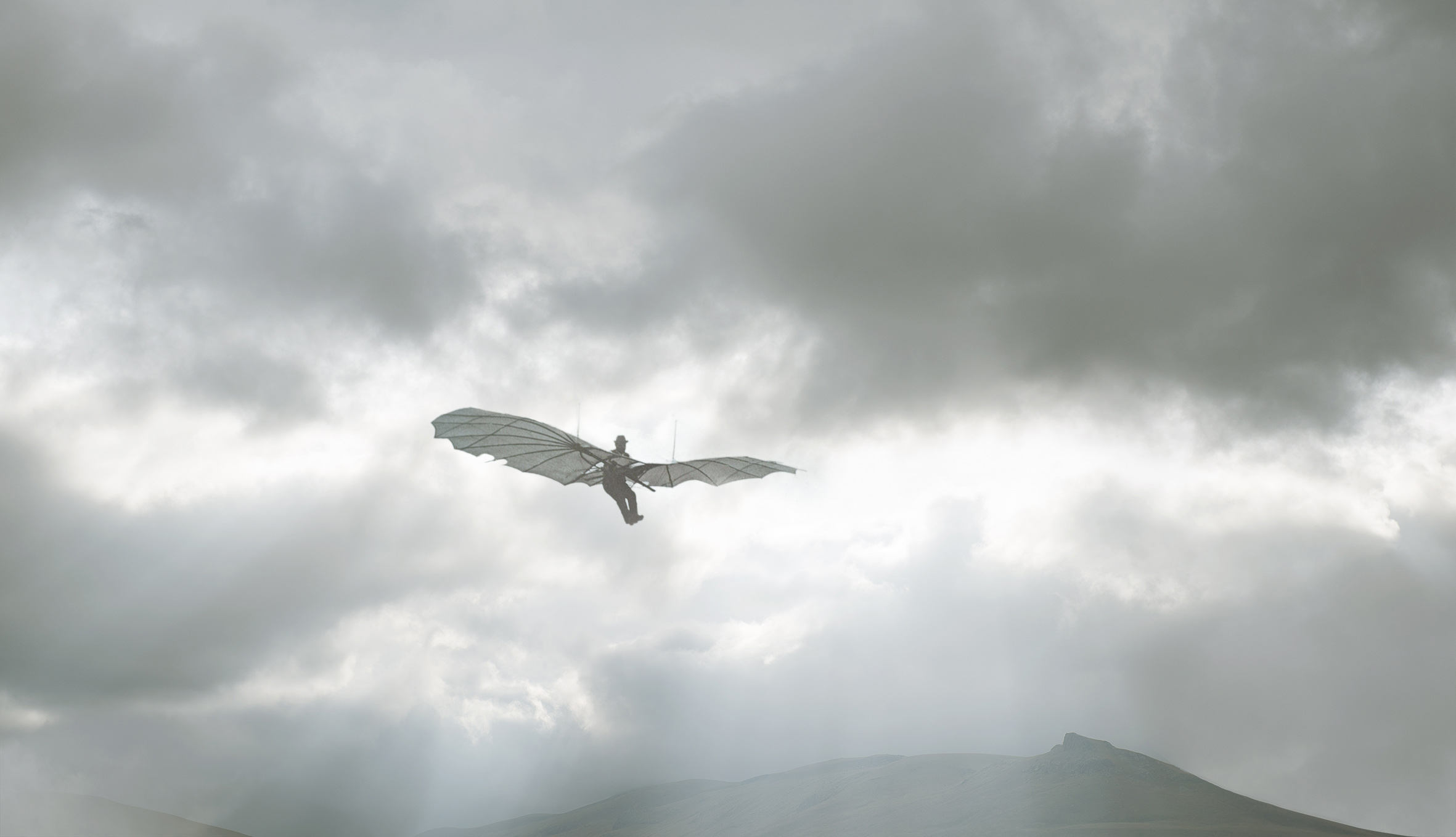 Silvia Camporesi, «The Fly»
"Inventing a plane is nothing. Building one is something. Flying is everything".
(Otto Lilienthal)
// Otto Lilienthal, 2018. Inkjet print, variable dimensions
// Courtesy of Silvia Camporesi and Sara Zanin Gallery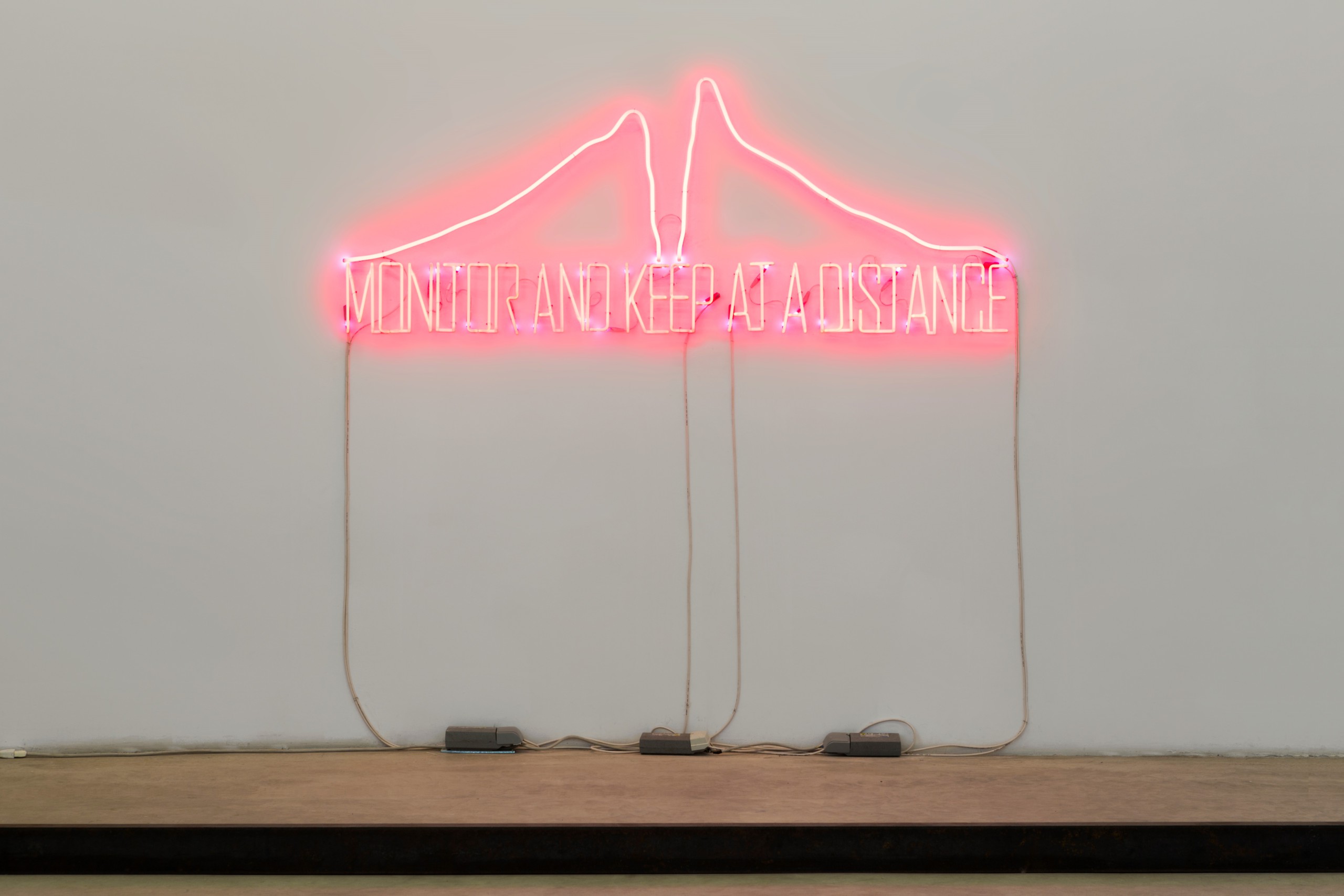 Marzia Migliora, «100 cm = 1m»
"Monitor and keep at a distance" is a luminous red sign in which the words vibrate like an alarm, restrained by two wavery, rapidly converging lines that are a graphic representation of a hurricane. This emergency signal was a reference to a news item from 2007. involving the sighting of a boat in distress with 200 migrants on board. On that occasion the Maltese authorities sent out an order to 'monitor and keep at a distance' so that the boat could reach the Italian border. The order was given nine hours before the boat sank and all its passengers died".
// Monitor and keep at a distance, 2008. Neon tube, transformers, 254 x 106.35 cm. Installation view, Fondazione Merz, Turin. Private collection. Photo by Renato Ghiazza
// Courtesy of Marzia Migliora and Galleria Lia Rumma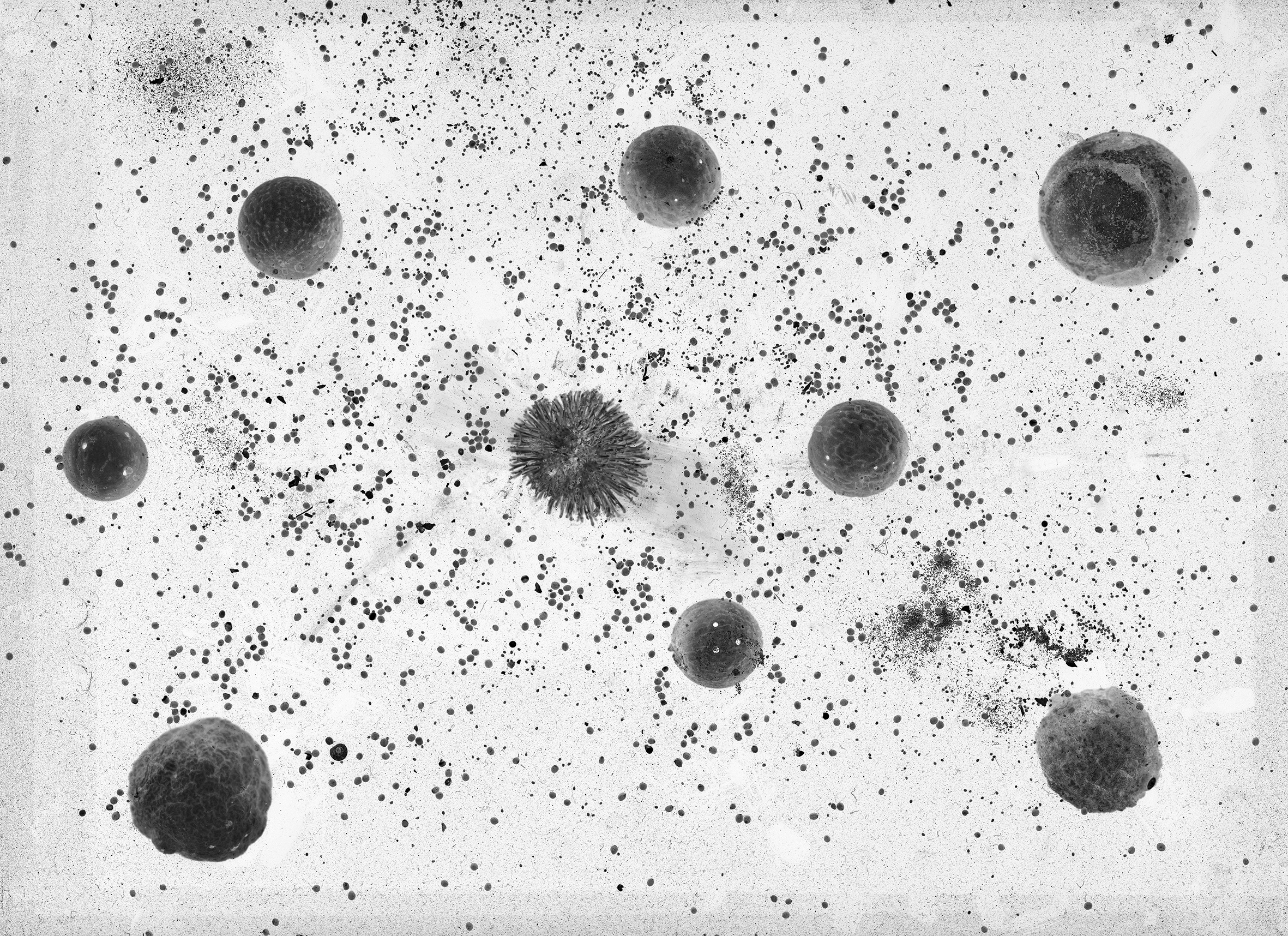 Michele Guido, «Biodiversity»
"Biodiversity is resilient by definition,
in it's multiplicity and, mostly, complexity;
it is based on coexistence and not borders,
on the community and not the individual;
within its ecosystem there are no hierarchies
nor there is consumption of resources".
// "Cosmos seeds", from the catalogue "Resistenza/Resilienza" by Gaia Bindi and Piero Gilardi, PAV Torino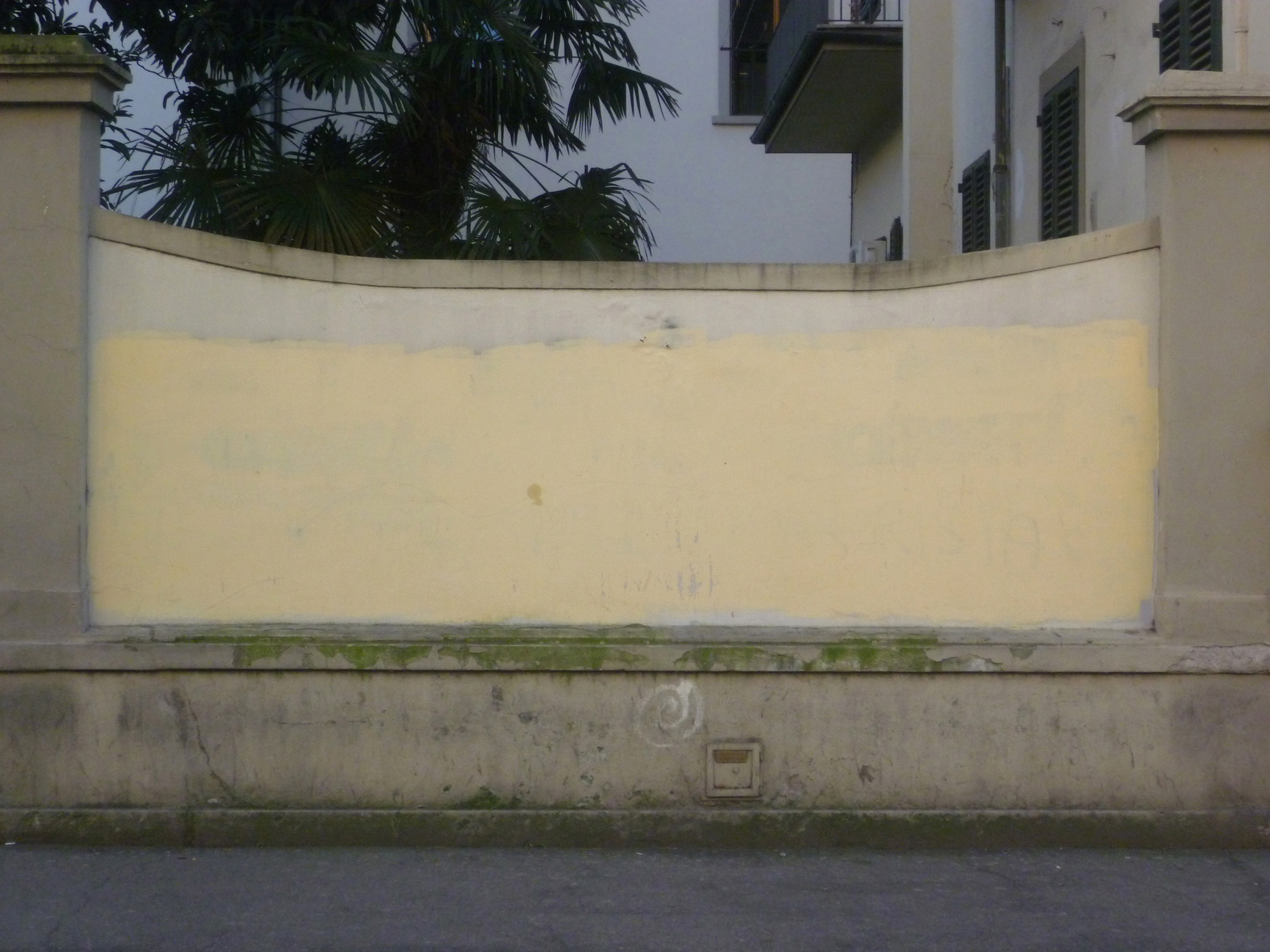 Luca Bertolo, «Silence»
"The image belongs to a series of pictures titled "Quello che non è" (What is Not), all depicting city walls where tags, writings or drawings have been erased".
// What is Not, 2013
// Courtesy of SpazioA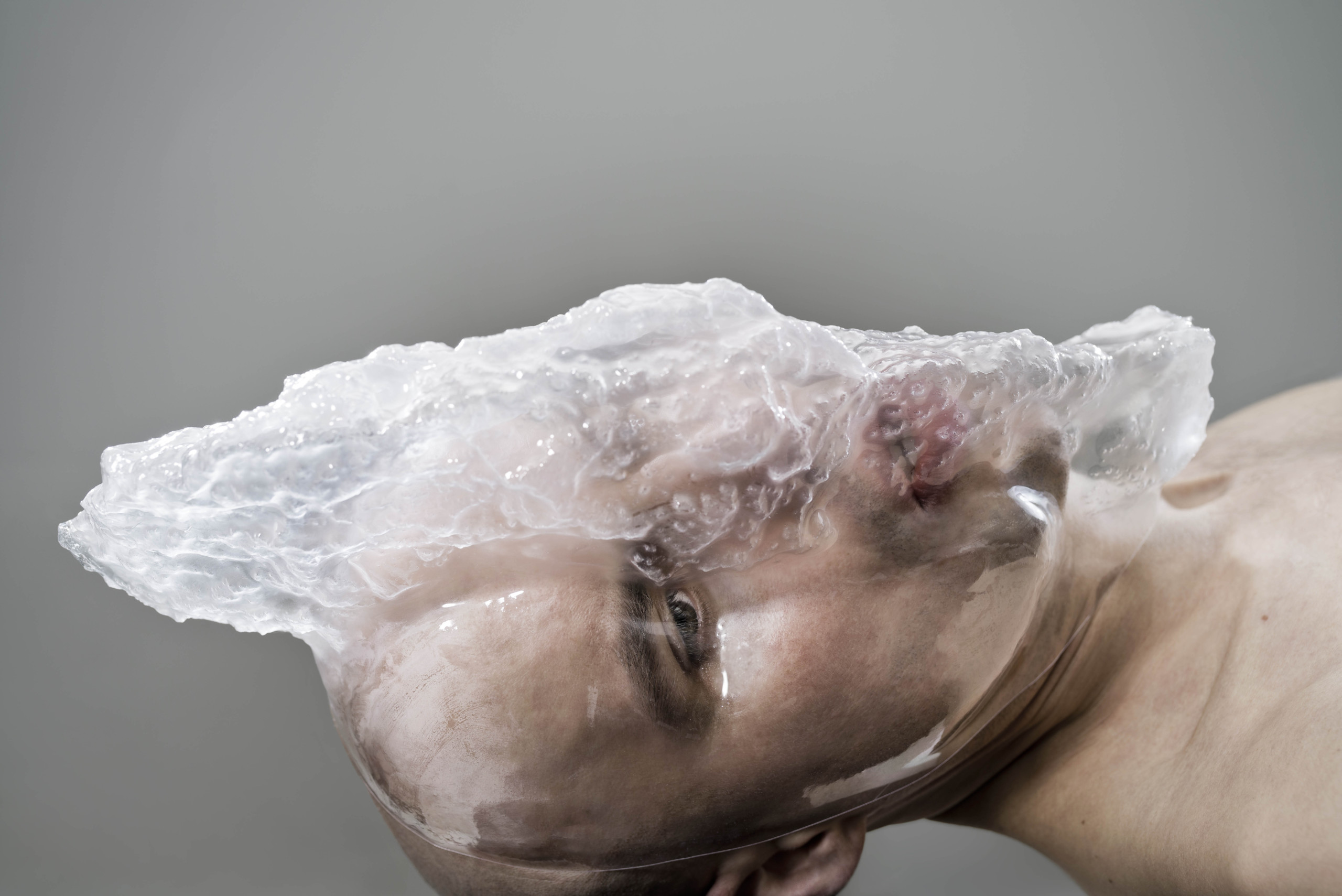 Michael Fliri, «Fog»
The artist wears a transparent mask and allows the condensation released by his lungs, by his own breath, to hide and confuse the image of himself.
//My private fog II, 2017
Color photograph
//Courtesy of the Artist and Galleria Raffaella Cortese, Milano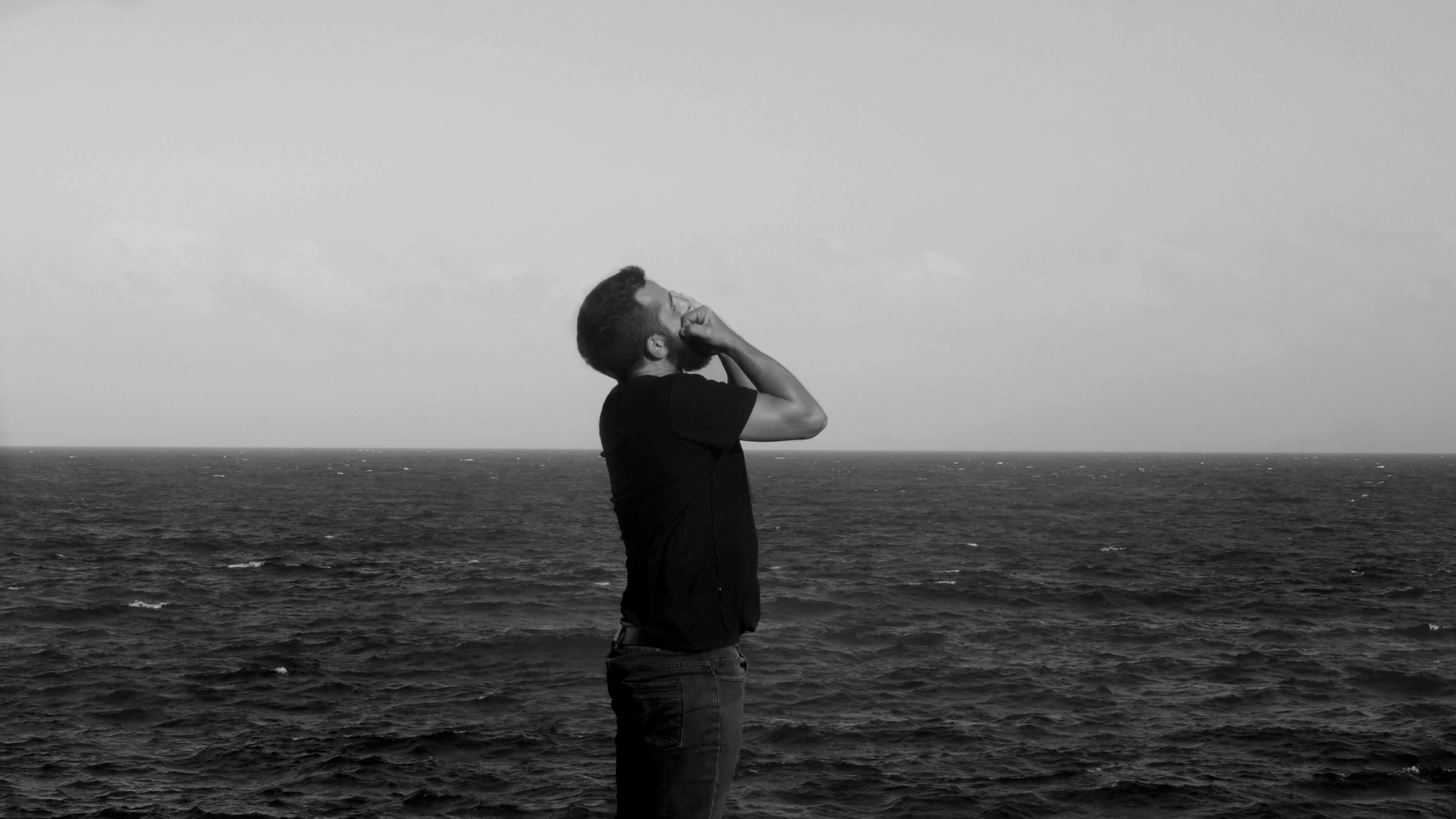 Giovanni Ozzola, «Respiro»
"This is special moment, it drives us to face our weakness and fears.
At the same time, we understand the real values.
We all feel closer. It brings us together, it breaks all the boundaries.
With a broken voice I need to sing. What do I really want to share with you?
Wind, sun, clouds, air.
That feeling of connection when everything finds its own place and turns out. Into balance.
I really need light.
The voyage neither begins nor ends. We are inside it. Resting. On a boat moving "into the dazzling light" of another day beginning or dying away. We become indistinct in the great light and no longer alone".
//Sin Tiempo – Sin Vox, 2017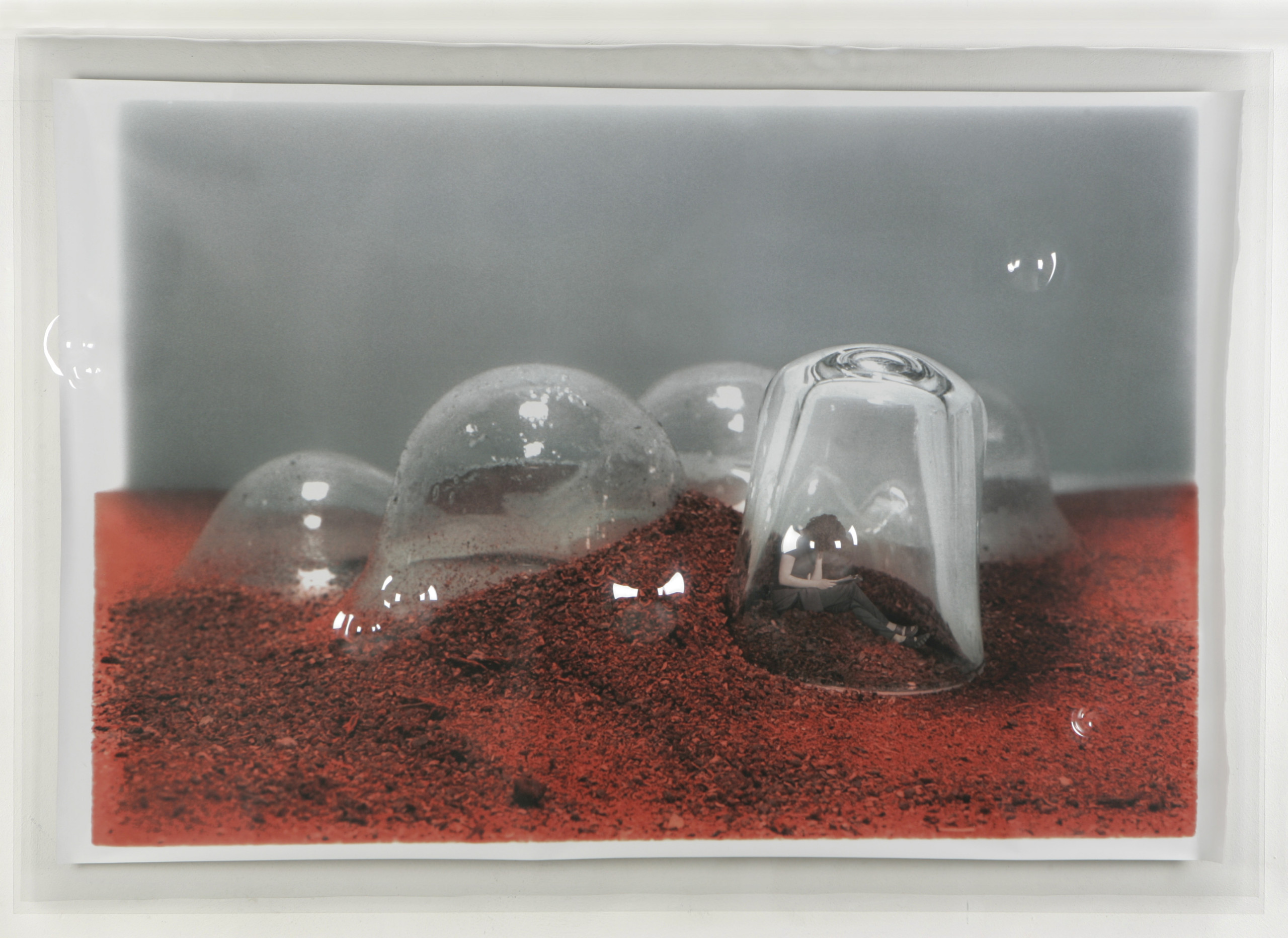 Loris Cecchini, «Homo Bulla»
This simple sentence is a metaphor: the idea is that a person (homo) may look very solid and substantial, but our life is as fleeting as a bubble (bulla), insubstantial, and completely fragile. Images of bubbles were largely used in Vanitas, a type of symbolic work of art especially associated with 17th-century Dutch still life painting and also common in other places and periods. Vanitas is loosely translated from Latin as the meaninglessness of earthly life and the transient nature of vanity.
In the 17th century Dutch artists painted children blowing bubbles to convey the brevity of human life, the transience of beauty and the inevitability of death.
// Give Space a Trance (redpepperpowderscace), 2005. Incapsulated Lambda print, PETG termomoulded, adhesive vynil, Velcro, aluminium approx. 140 x 205 x 7 cm
// Courtesy of Galleria Continua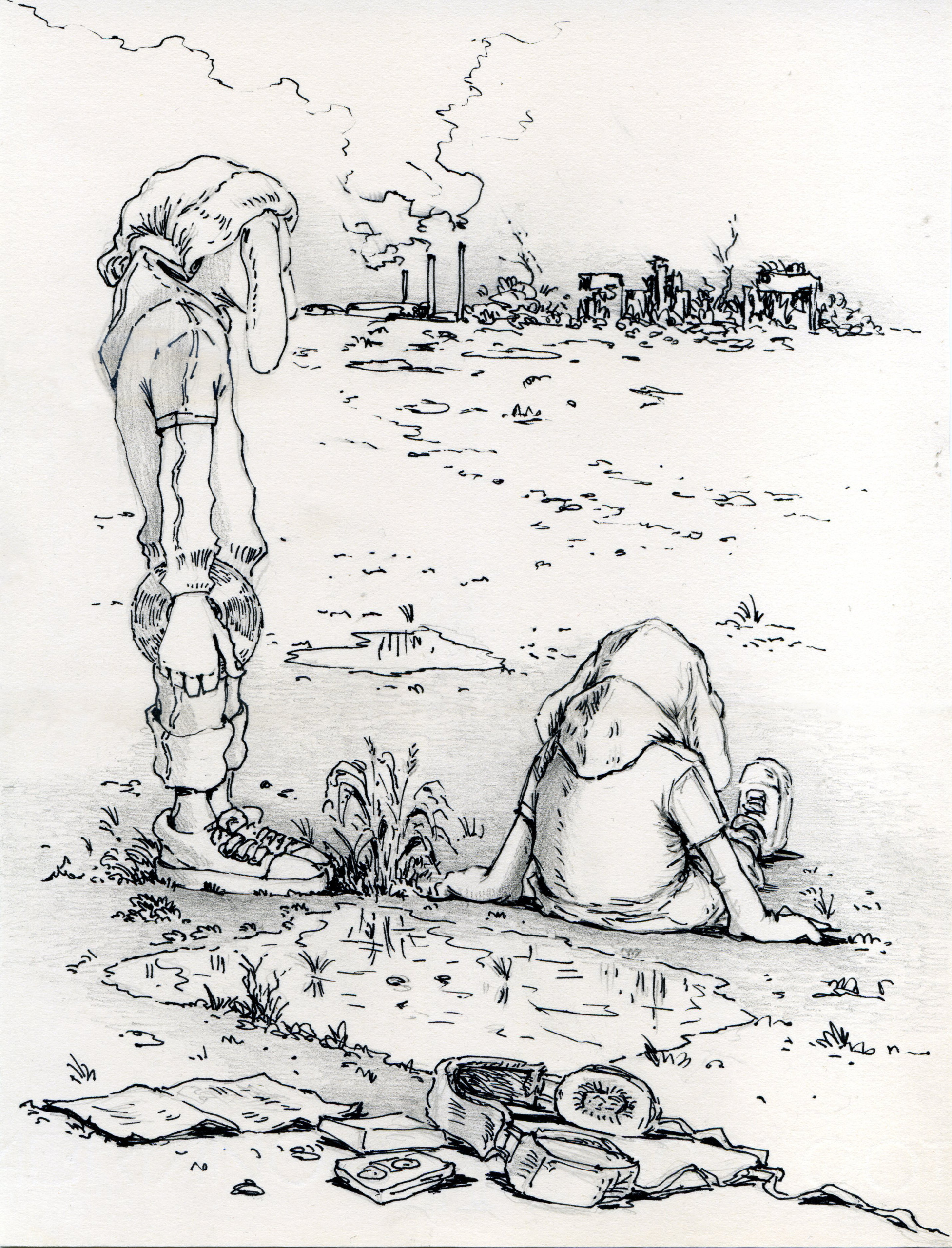 Botto e Bruno, «Distance»
This draw speaks about being awaiting, about observing the sick city – which is not anymore habitable -, where the two characters await surrounded by the music that becomes a survival key factor.
// "The kids"
 // Courtesy of Botto e Bruno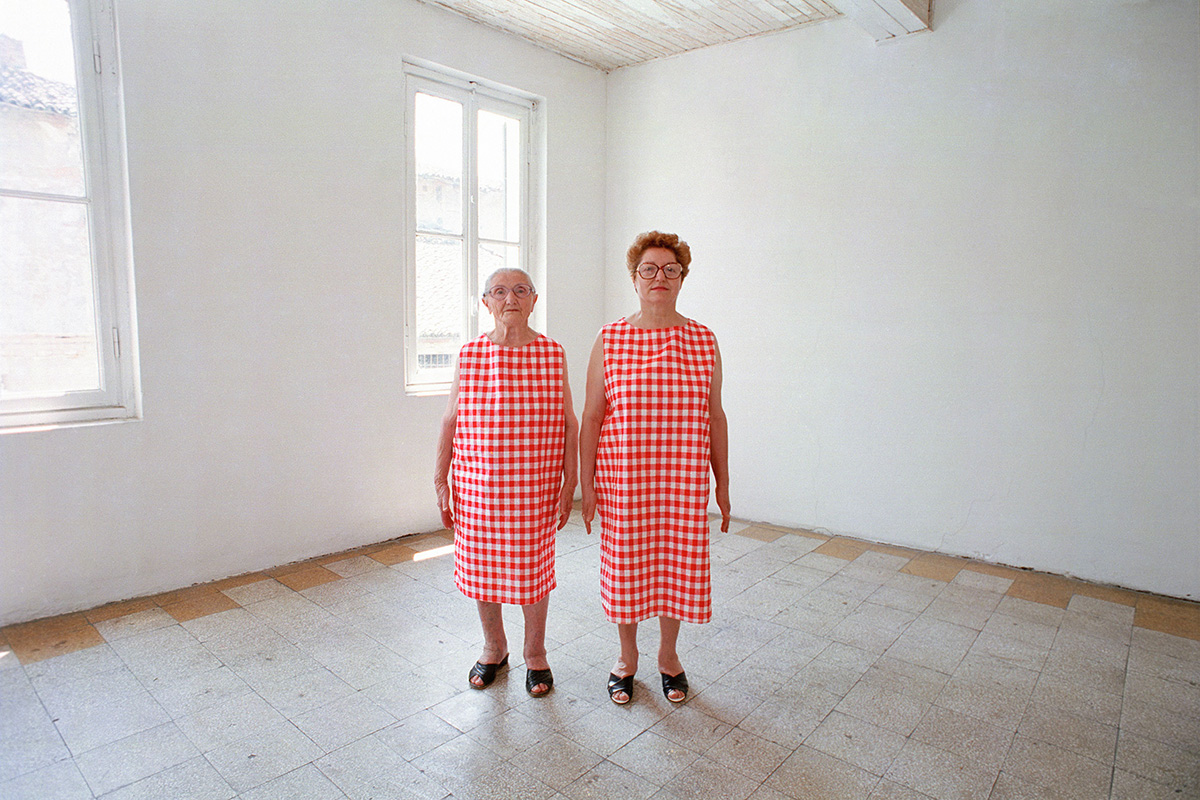 Marcello Maloberti, «Vertigo»
Do not do to the rose what the rose is not willing to do.
// La vertigine della signora Emilia, 1992-2019. Inkjet print on Barytata Canson paper, 30 × 45 cm
// Courtesy of the Artist and Galleria Raffaella Cortese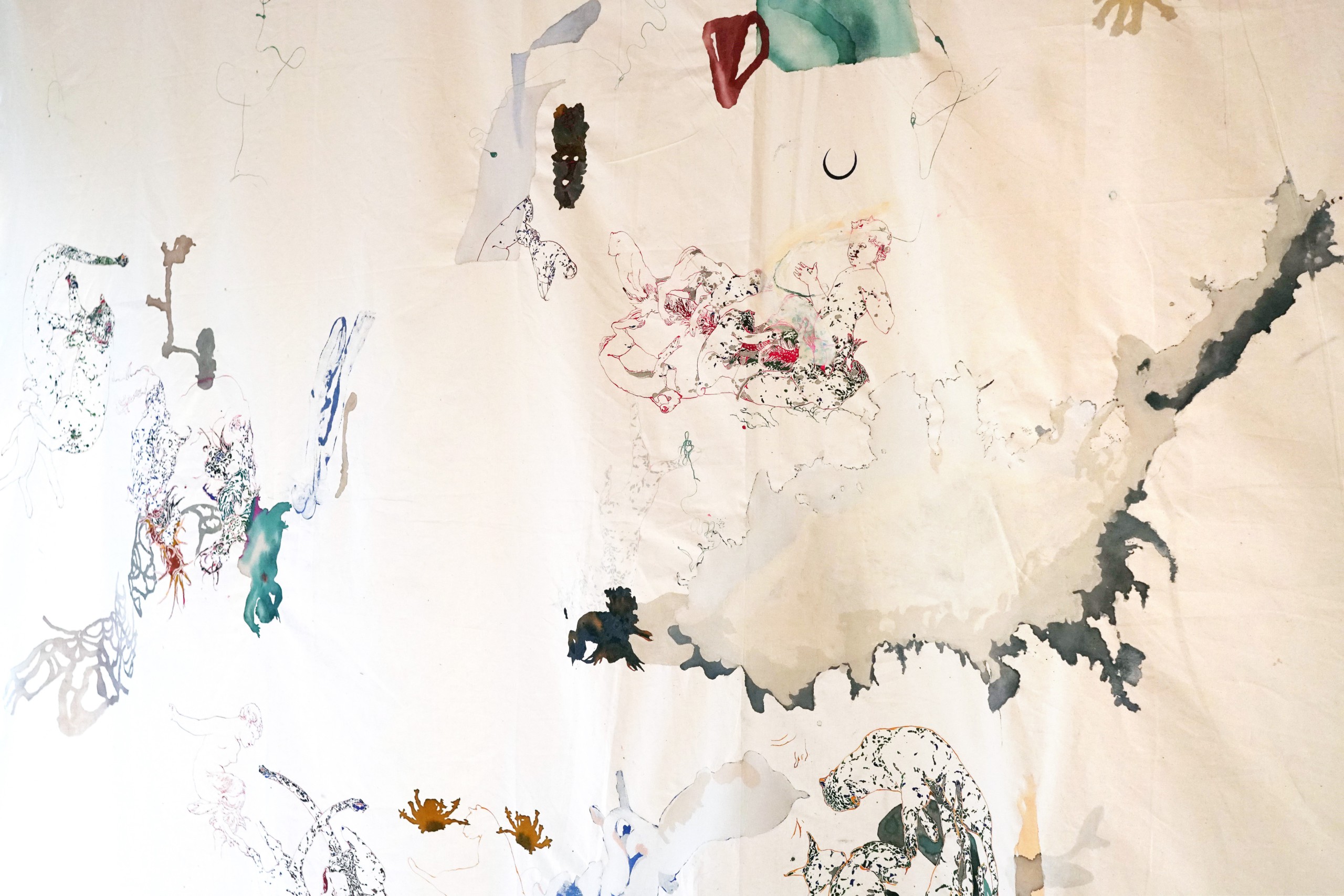 Marta Spagnoli, «Unspeaking»
It seems that I'm living in a vacation, not to be intended with the meaning of travel or rest, but to be understood, in the etymology of the word itself, as the feeling of being vacant, "exonerated".
I am working at home with inks on rough canvas, a technique fit for "travel": inks, nib, brush and a frameless canvas.
The drawings are traces of the transformations of the environment and the human experience: nature can live without History, but Man is instead the fruit of memory of the events.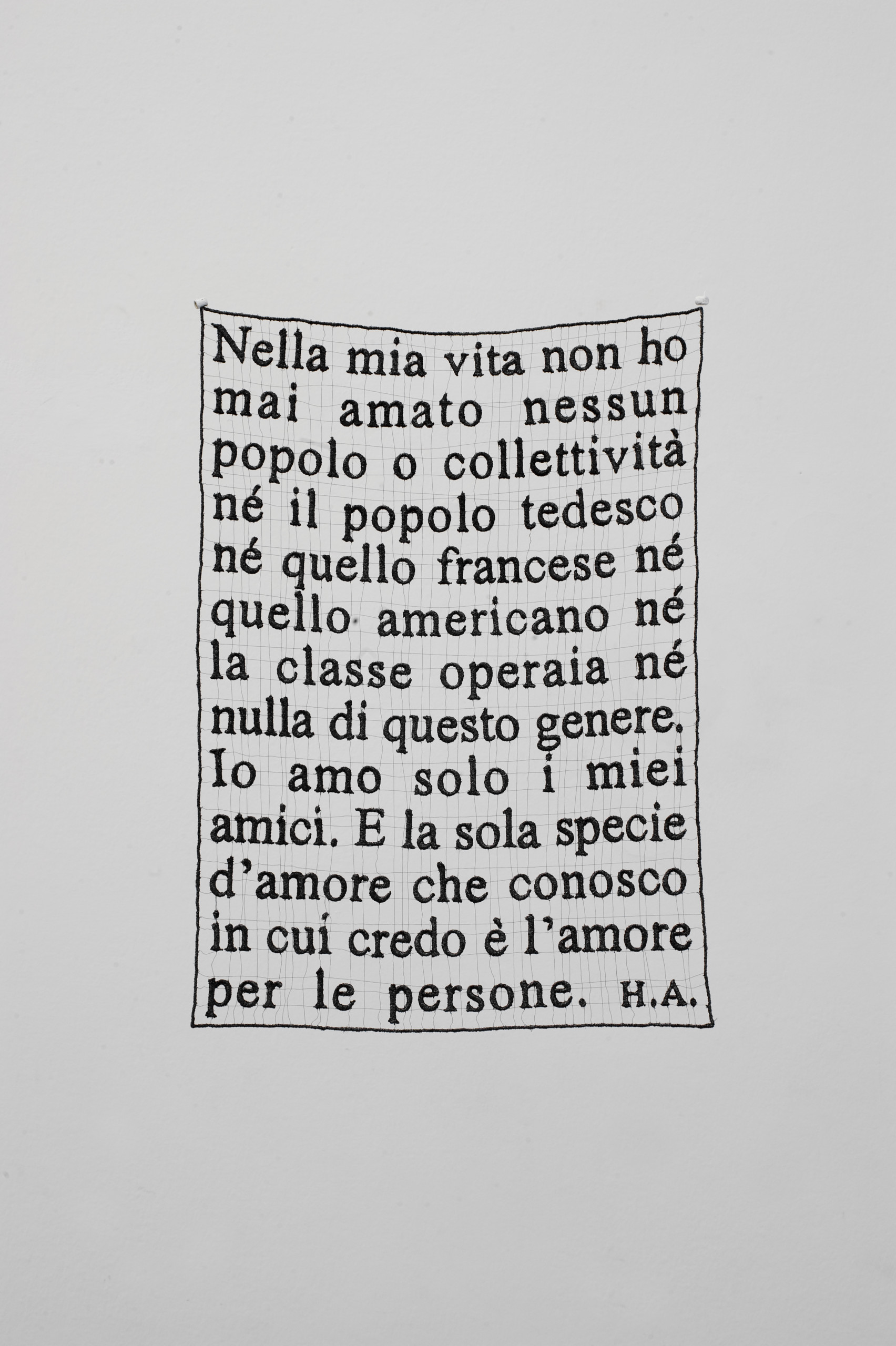 Sabrina Mezzaqui, «Friendship»
"To the many questions of these days I can only answer that I do not know, I do not know the role that art has nowadays, I do not know the way in which the virus will condition my work. I am working on copying Hannah Arendt's notebooks. Lately I have been inspired by Maria Lai's work: her sewn notebooks, full of secrets, and the ability of her town Ulassai to create a community. I do not know when I started to look at myself as an artist, I feel I don't know and can not do anything else, and today with a feeling of failure. I do not have prophetic visions, I do not know what will happen, I try not to be overwhelmed by fear. Every single day has its own special intensity. I try to breathe deeply. And not to lose the contact with the natural world, now so bright and everywhere blooming".
//Sabrina Mezzaqui, Letters, 2010. Embroidered letters (from Hannah Arendt, letter to Gershom Scholem dated 24 July 1963).
//Courtesy of Sabrina Mezzaqui
Claudia Losi, «Moving»
"The picture I sent concerns a place. A place that was the scene of a performance, a few years ago, where walking, singing of women, wind and word weaved together in a unique visual and acoustic fabric.
It is a small tree, maybe a wild pear tree, that stood alone on the top of a hill. It was winter time when I shot this photo, from the mobile phone. It was just a notes; however it then stayed in my heart and came back during these strange days".
// "Voce a vento", Monte Bulgaria, Cilento, 2018
// Courtesy of Galleria Monica De Cardenas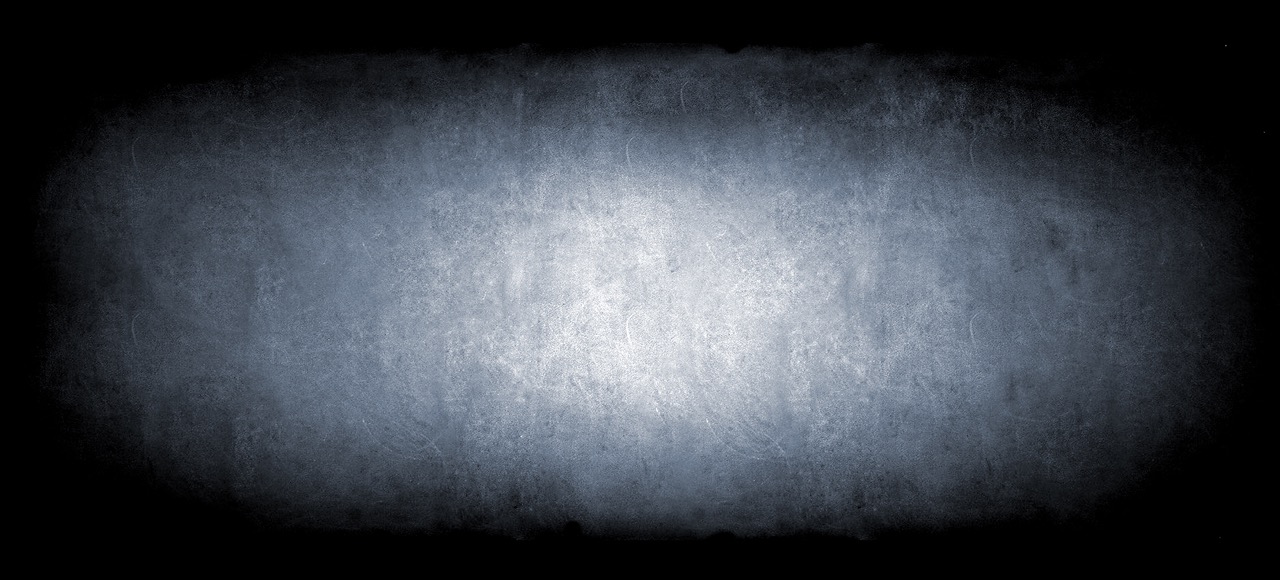 Silvio Wolf, «The Invisible»
"We live in an unavoidable dimension that surrounds and conditions us, makes us imagine and fear: the Invisible. We do not know the position, nor the substance, it is everywhere, intangibly present in front of us.
The Invisible is the subject that most inspires my research within the Visible, that boundary between two worlds that I perceive on the Threshold, the place – real and symbolic – that connects and divides the inside and the outside, the presence and the absence, so that the one would not exist without the other one.
I feel their presence in the transition places, in the point of equilibrium between here and elsewhere, where these two distinct worlds are so close, even if greatly far apart. Exploring their connection is what interests me most".
// Lightboard, 2020. Artwork realized as an answer to the Present, the Possible, the Unavoidable.
// Courtesy of Silvio Wolf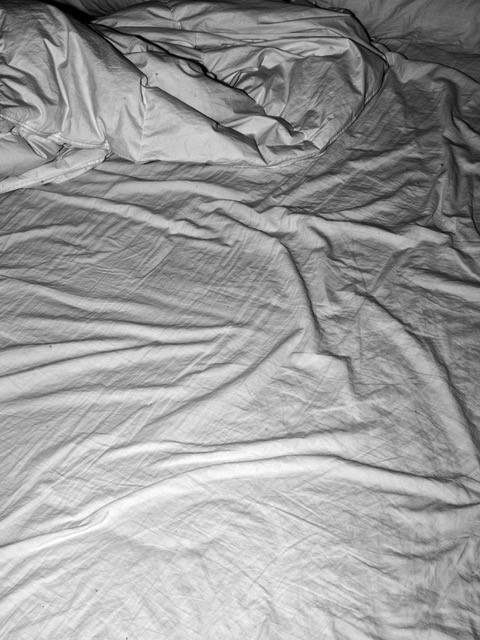 Jacopo Benassi, «Landscape»
"The surrender is the basis of all my work. I give away the light to use my own. This work is the confirmation that staying at home for so long and giving up the chance to go out, even through a window, always leads a result. You do not know how much I love this image".
// Courtesy of Francesca Minini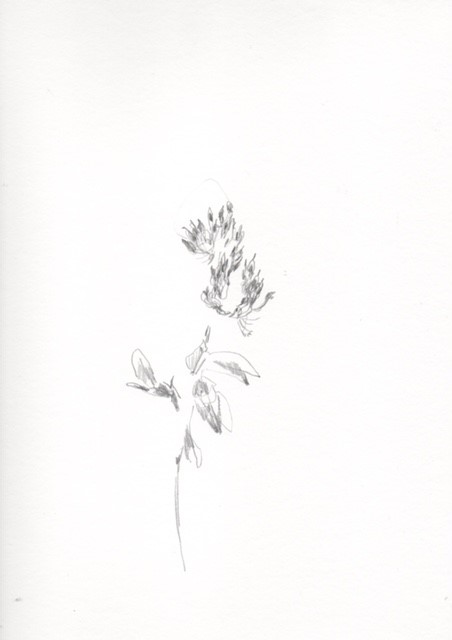 Chiara Camoni, «Flowers»
"During this suspended time, gestures are rarefied as well.
I have started drawing again. Some flowers.
A flower every day, nothing else".
// From the series: From the wood and from the garden. Resistance tests. 25/02/2020_Field shamrock, pencil on paper, cm 21 x 29,7 – work in progress
// Courtesy of Chiara Camoni and SpazioA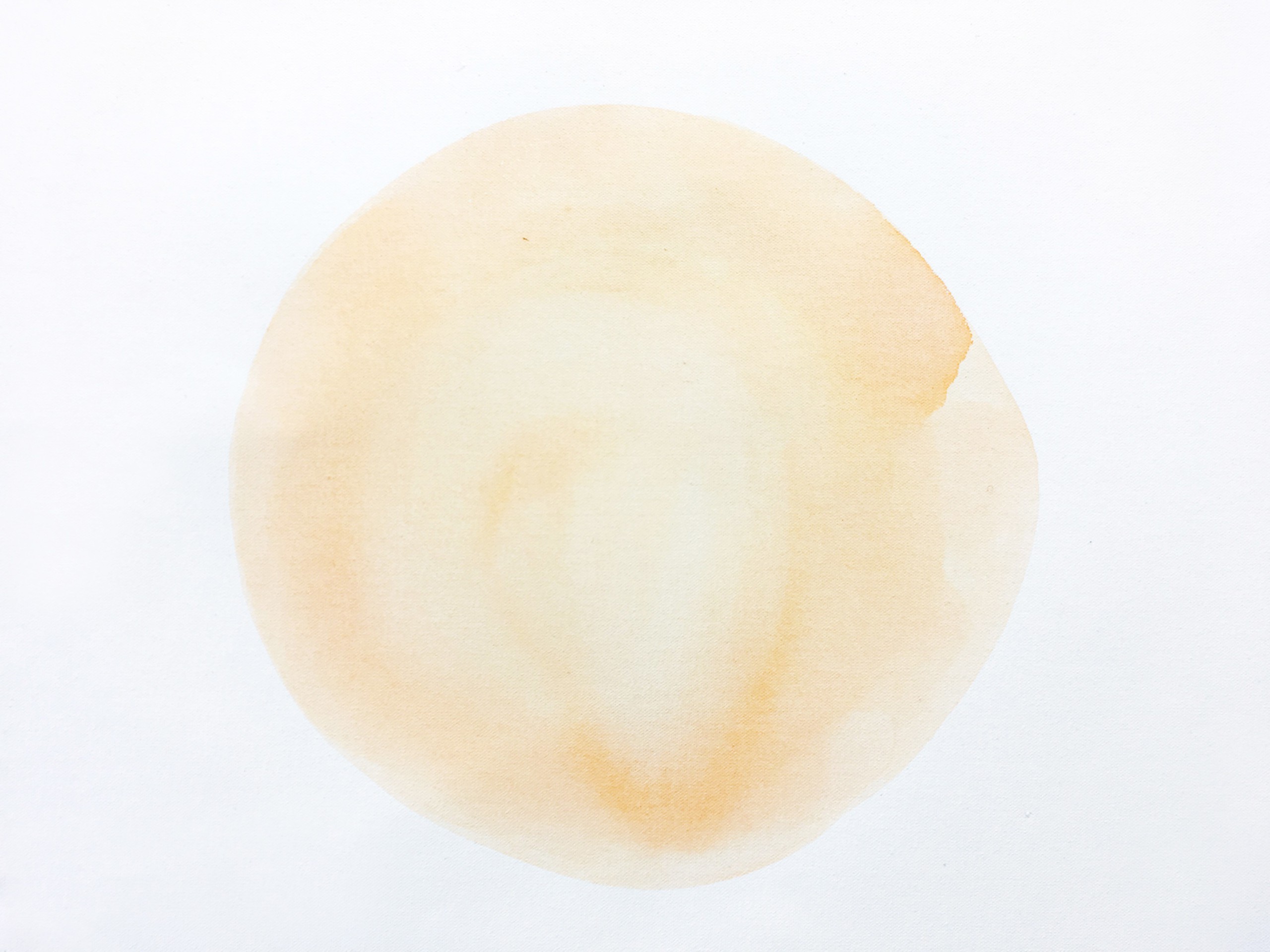 Alice Ronchi, «Feelings»
"If, for example, you came at four o'clock in the afternoon, then at three o'clock I shall begin to be happy."
Antoine de Saint-Exupéry
//Pensiero, 2018 _ Ink on canvas  50 x 40 cm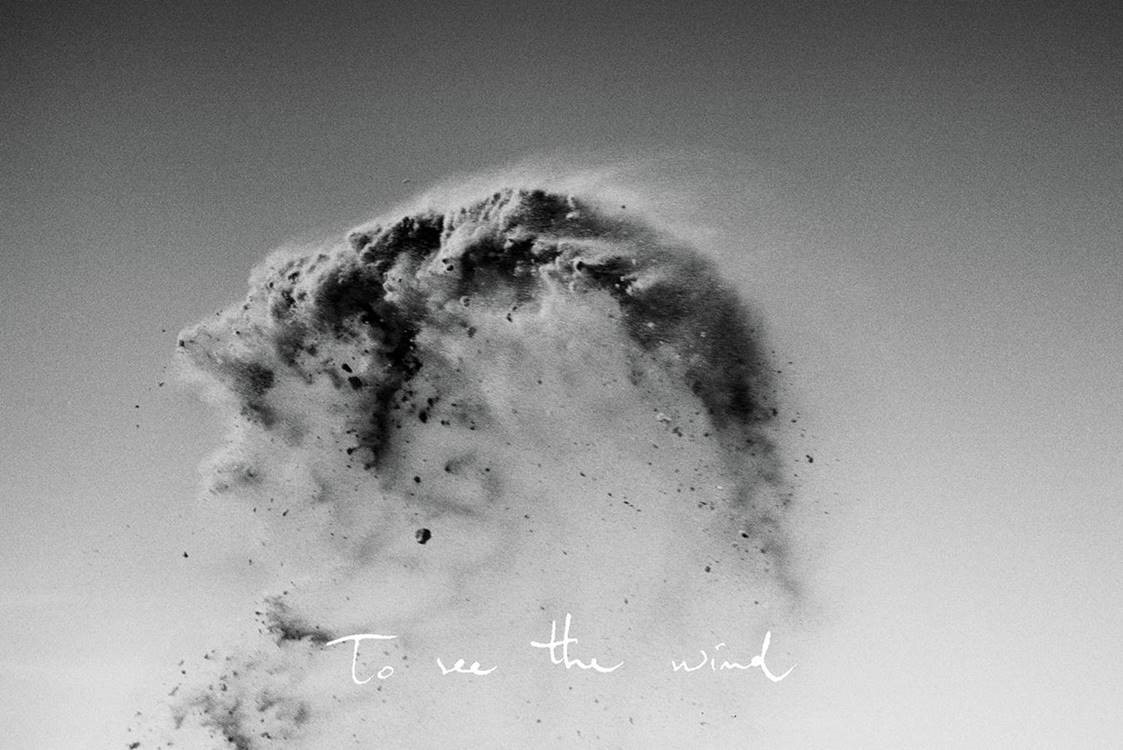 Ignazio Mortellaro, «Earth»
The image refers to the title chosen for this specific project, «Apar», taken from Giovanni Semerano's philological reading of the key concept of the Greek philosopher Anaximander, the «àpeiron», which wouldn't refer to the philosophical concept of infinity as in Plato, Aristotle and in all the metaphysics after them, but it would be translated into "earth ", "dust ", "mud ", as in the Semitic «apar». A concept of "belonging to the earth" that is found in all previous cultural traditions of Middle Eastern origin.
// To See the Wind, 2013. Analogue B/W photography
// Courtesy of Ignazio Mortellaro and Galleria Francesco Pantaleone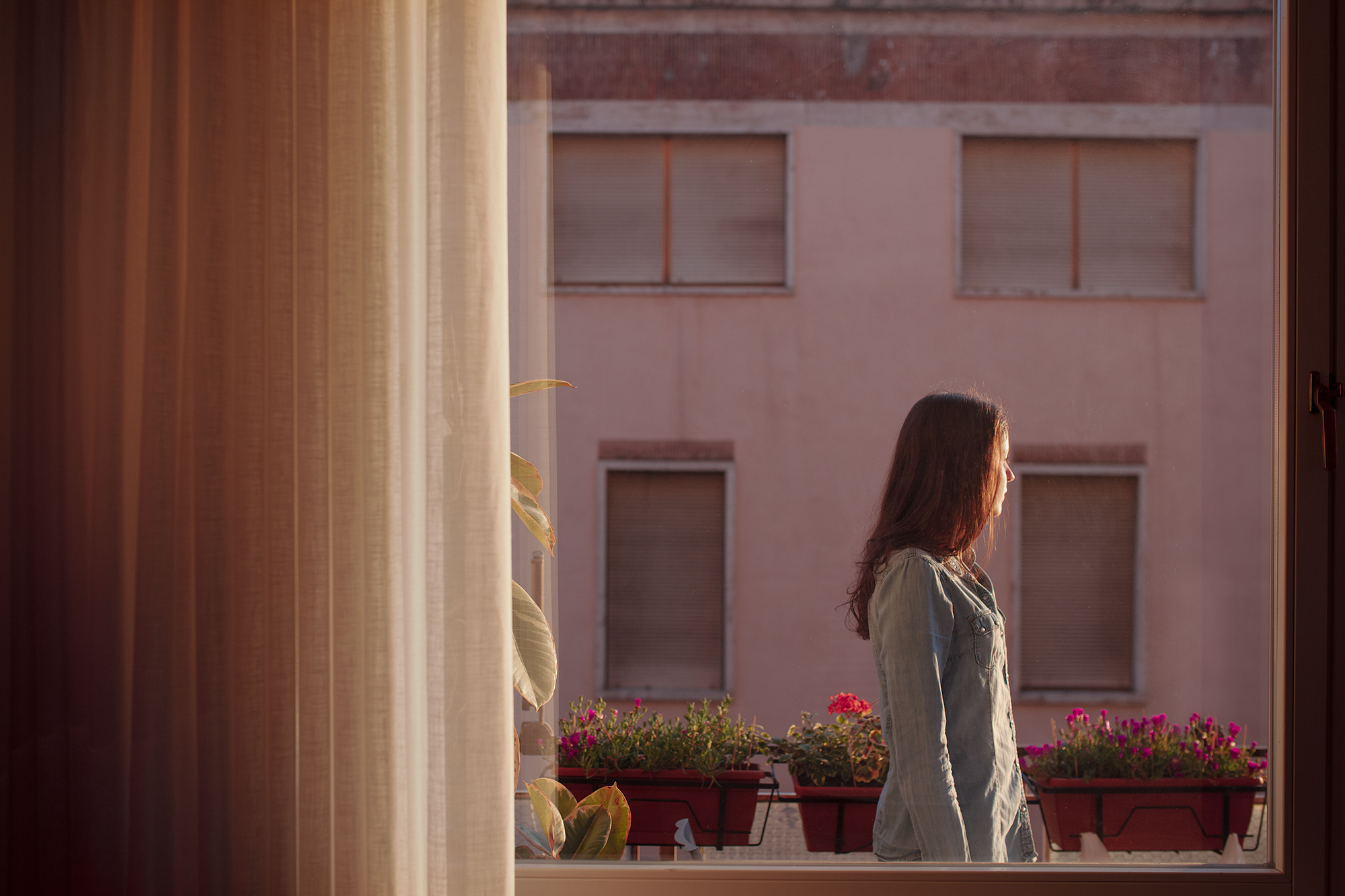 Anna Di Prospero, «Wait»
"After 13 years, I am back to taking pictures to domestic spaces but with a different approach, deeply influenced by the isolation state that is affecting half of the world population.
The moments I portray in the pictures are inspired by a personal feeling but the aim is to depict and spread a collective mood.
This is indeed an historical moment in which, even if far apart, we all feel closer due to a condition with no past records that connects and bonds us".
// 19 March 2020
// courtesy of Anna Di Prospero and MLB Home Gallery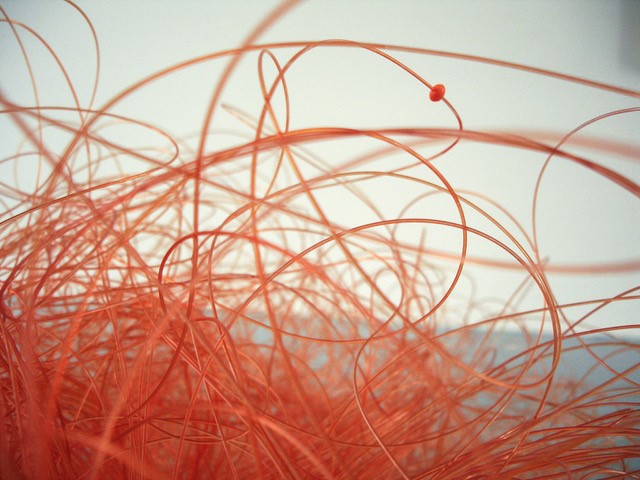 Gianni Caravaggio, «Sentiment»
The solitary movement of a red lentil in its own universe.
// What does your soul look like, 2001
// Courtesy of Gianni Caravaggio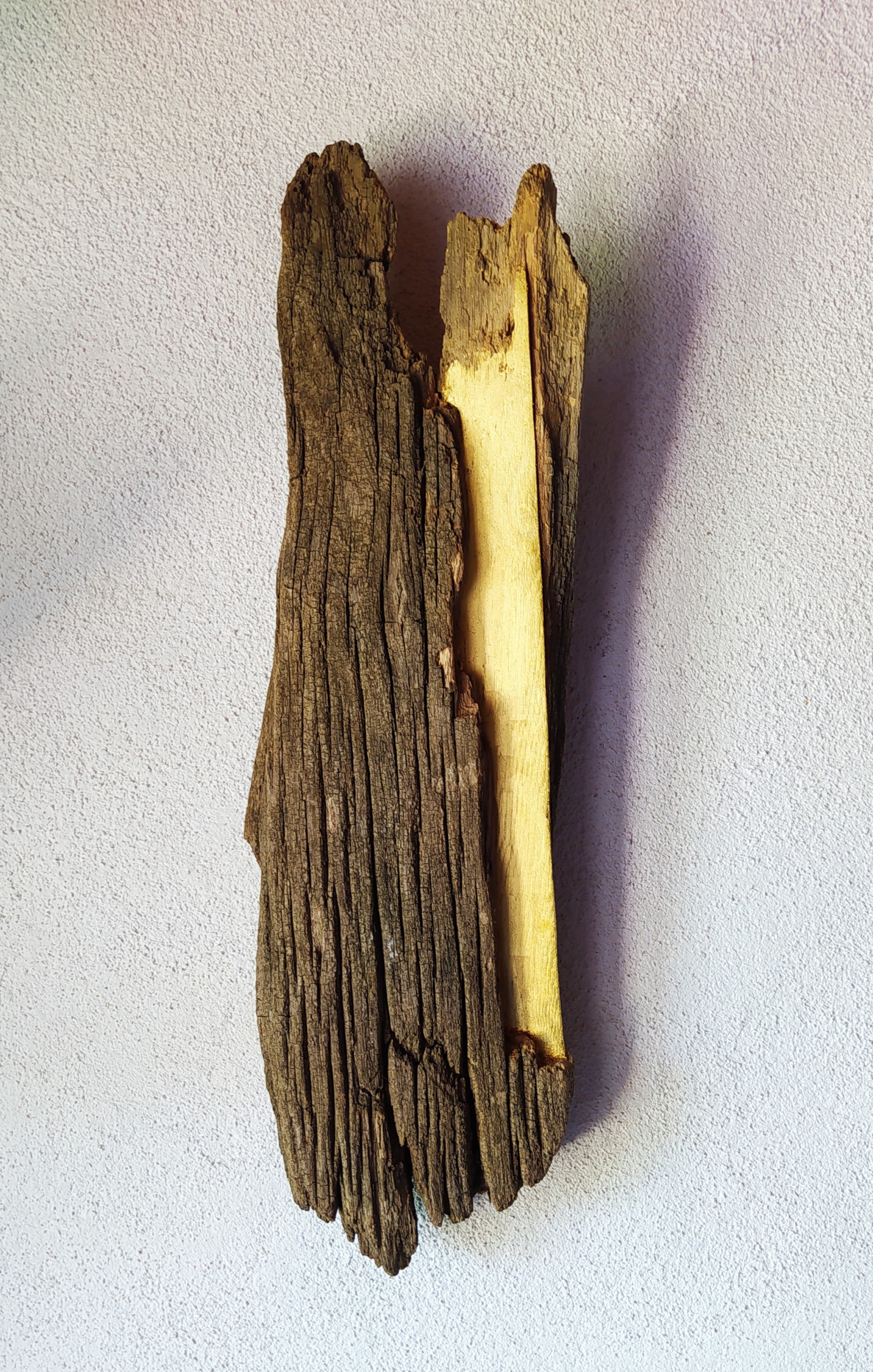 Mattia Bosco, «Adjustment»
"Only through time time is conquered" – Thomas Stearns Eliot
// April 2020, chestnut wood with gold leaf, 51,5 x 15,5 x 7
// Courtesy of Mattia Bosco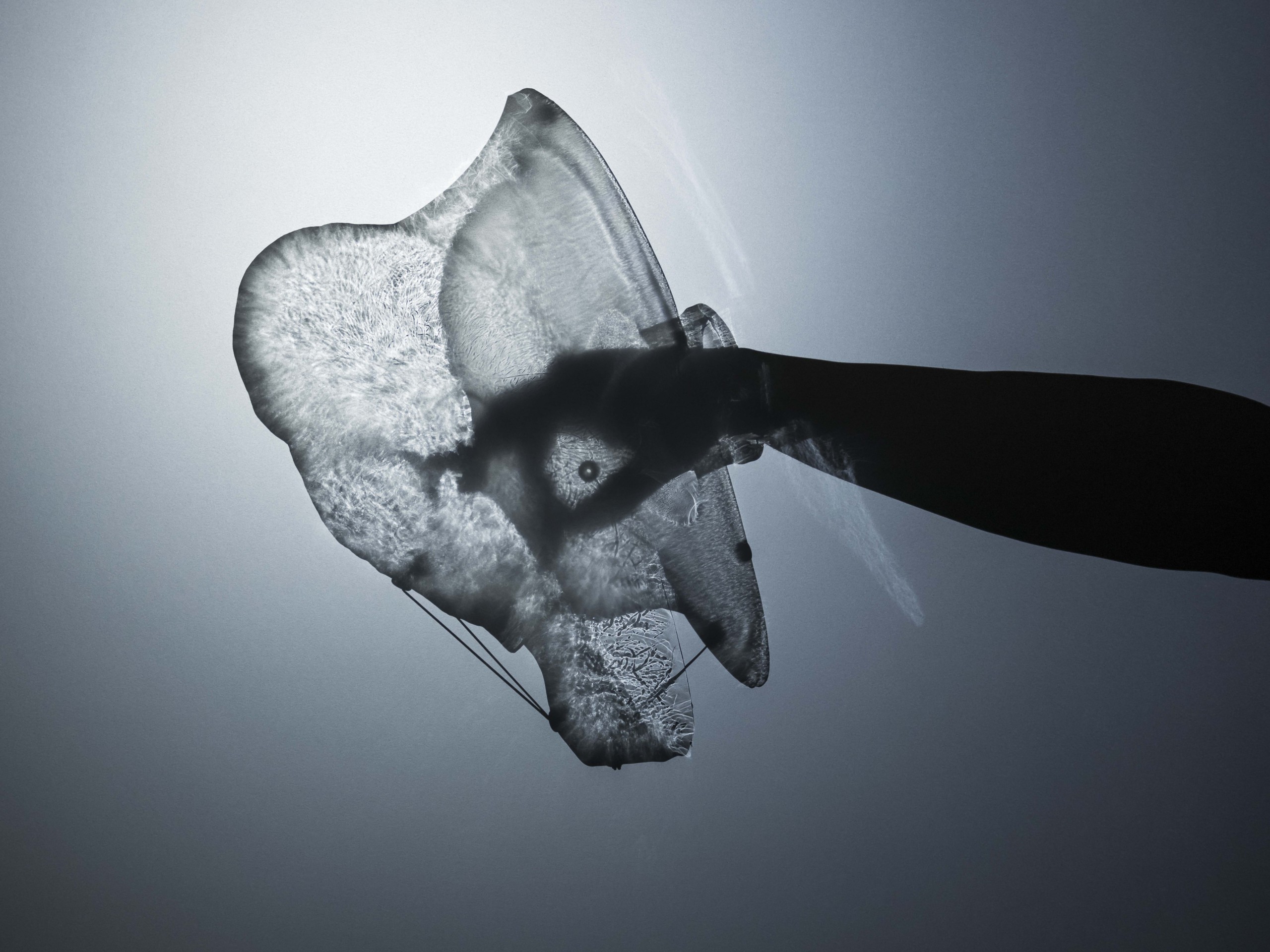 Michael Fliri
By moving a mask made of transparent material, the hand creates a play of shadows cast on a sheet. In front of this "dance" the spectator is witness of the infinite possibilities of creating images.
// AniManiMism, 2017. 93,5 x 123,5 cm framed, color photograph
// Courtesy of Michael Fliri and Galleria Raffaella Cortese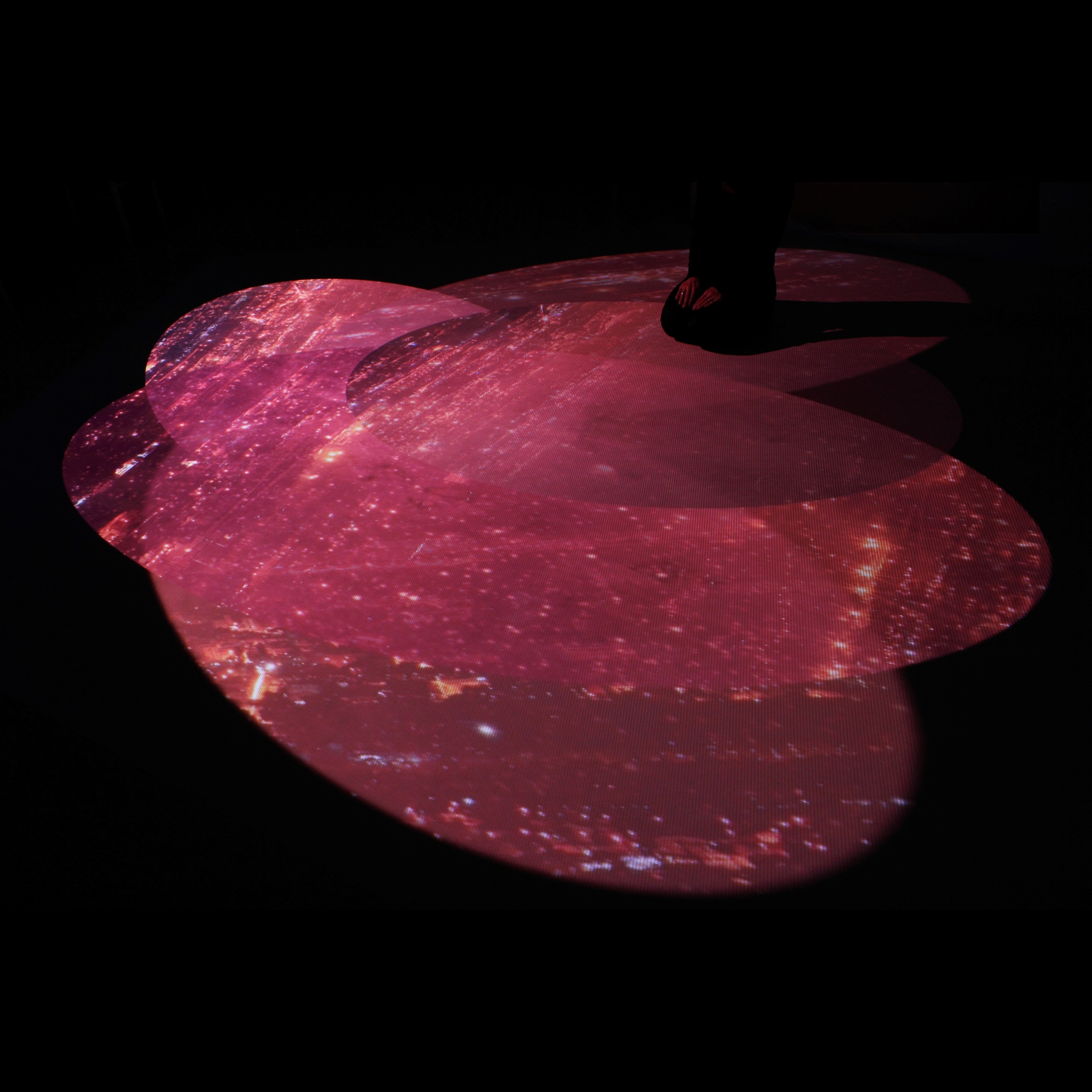 Grazia Toderi
// Red Map, 2016-2018. Video projection, variable dimensions
// Courtesy of Grazia Toderi
Art
Here at LCA, we're passionate about art. We have considerable know-how and expertise in the art market and are personally involved in the art scene in Milan, and more generally, in Italy. We have a specific team specialised in art law and taxation with a wealth of experience gained from years of providing legal advice to artists and collectors, museums and galleries, institutions, foundations, associations and auction houses, insurers, transporters and other players in and around the art world.
LINK