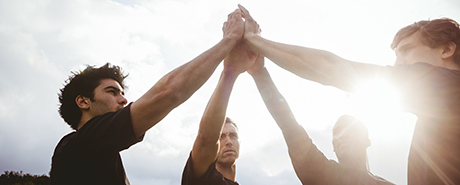 LCA has developed a great expertise in providing legal advice to clubs, federations and stakeholders of the national and international sports professional world, and several market players operating in the sports and sport-related services businesses.
The Law Firm takes care in particular of:
the management of investment and disinvestment transactions in national and European clubs and entities active in various sports sectors, as well as in companies operating in other sport-related business areas such as media services, federations, agents, etc;
the drafting and negotiation of contracts related to image and IP rights, media, tv and Internet rights, in the management of all related tax and regulatory issues, and in licensing and sponsorship agreements involving international events;
all procedures relating to the performance of the sport activity;
all labour and tax matters related to every sport operator, especially in the football field concerning the complex FIGC, UEFA and FIFA regulatory frameworks;
the assistance in the delicate areas of litigation, arbitration and business crises.
The Firm is also able to support foreign sports professionals working in Italy, thereby able to take advantage of some tax benefits.
In line with LCA's mission of promoting scientific and technological innovation and its ability to identify new market trends, the Firm assists important players of the so-called "eSports" world, i.e., competitive videogames played at professional level, as well as active in the organization of innovative sport-related events.