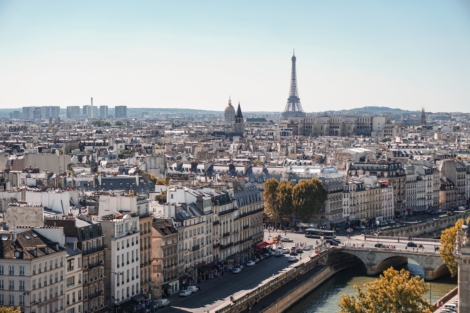 LCA French Desk is the team focusing on the assistance to Italian clients with interests in French-speaking countries and to clients from these countries with operations or assets in Italy.
LCA French Desk provides its assistance through a dedicated team of French-speaking lawyers and tax advisors having a significant professional and academic background in the French-speaking world and deep knowledge of the culture and needs of clients coming from those regions. LCA French Desk has developed a wide network of local referrals who have been working closely and sinergically with LCA for several years. This is the reason why the team is able not only to provide its legal expertise and advice but also to promote new opportunities for its clients.
LCA French Desk regularly advises its clients in international transactions (such as M&A, Private Equity, Venture Capital, joint-venture, greenfield investments, construction, etc), commercial matters, litigation, international taxation, immigration, insolvency law and labour law. It assists its clients in different sectors, ranging from the more traditional ones (manufacturing, health care, telecommunications, energy, retail, real estate, food & wine, transportation, luxury, fashion, made in Italy) to the more innovative ones (such as digital, e-commerce, new technologies, life science and start-ups).
LCA French Desk is not only a team providing legal and tax advice but also a real partner, supporting its clients in their projects, working closely with people and becoming an essential asset in the clients' business strategy.
——————————————————————————————————————-
LCA French Desk est l'équipe spécialisée dans l'assistance aux clients italiens ayant des intérêts dans les pays francophones et aux clients provenant de ces pays ayant des intérêts en Italie.
LCA French Desk compte sur une équipe de professionnels parfaitement bilingues, ayant eu des expériences professionnelles et d'études significatives dans les pays francophones et ayant une très bonne connaissance de la culture et des attentes des clients provenant de ces régions. LCA French Desk a développé un réseau de conseils locaux qui, depuis plusieurs années, travaillent avec LCA de manière intégrée et synergique, ce qui permet à notre équipe non seulement de conseiller ses clients mais aussi de créer de nouvelles opportunités pour ces derniers.
LCA French Desk intervient fréquemment dans le cadre d'opérations extraordinaires transnationales (fusac, private equity, venture capital, joint-ventures, investissements greenfield, construction, etc), de transactions commerciales, de contentieux, de fiscalité internationale, d'immigration, d'entreprises en difficulté et droit social. Il conseille ses clients dans différents secteurs, des plus traditionnels (industrie, santé, télécommunications, énergie, retail, immobilier, agroalimentaire, transport, luxe, mode, made in Italy) aux plus innovants (digital, e-commerce, nouvelles technologies, life science et startups).
LCA French Desk n'est pas seulement une équipe d'assistance juridique et fiscale mais un véritable partenaire qui accompagne ses clients dans leurs différents projets, travaillant en étroite collaboration avec les personnes et devenant partie intégrante de la stratégie commerciale des clients qu'il assiste.