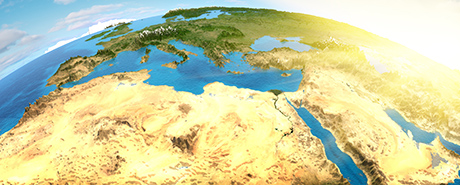 LCA has built a strong track record in business relations with Middle Eastern and North African (MENA) countries and it provides legal assistance to a broad variety of foreign individuals and companies investing in the region and to MENA industrial players and investors interested in the Italian and European markets.
In this respect, LCA is regularly involved in both transactional matters (M&A, joint ventures, greenfield investments, project financing, construction, commercial agreements) and dispute resolutions in a wide variety of sectors. Moreover, LCA offers its legal advice on all tax aspects and corporate immigration issues connected to cross-border transactions and projects involving both European and MENA jurisdictions.
Assistance in the region is granted through a specialized team in Italy and selected local corresponding law firms in each country that work with LCA in an integrated and efficient way. In particular, the International Partnership with IAA Law Firm, one of the mail full practice law firms active in the Middle East and operating in Dubai, allows LCA to face global economic challenges from a privileged place, at the heart of the MENA area – a region in clear commercial expansion and of growing importance on the international economic scene.