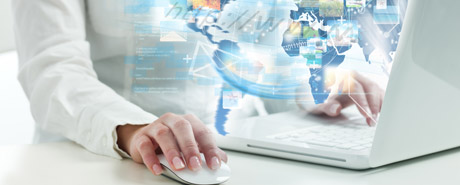 LCA distinguishes itself by its particular interest in the Internet and telecommunications world and its special focus on the constant evolutions that characterize the web, media and new information and communication technologies.
With reference to the Internet world, LCA has gained significant experience on commercial, publishing, advertising and promotional initiatives that take place on the web: from e-commerce to digital marketing activities, from the management of social networks and apps to the creation and publication of contents on the Internet, as well as from on-line prizes contests to publishing and press activities on the web, offering a complete legal consultancy service particularly focused on regulatory aspects and required administrative formalities.
LCA supports companies operating in the IT, ICT & TMT sectors in all areas of the law and in all phases of the company life, from the organizational and fundraising process to the drafting of commercial agreements, from dispute resolution to the structuring of extraordinary mergers, acquisitions, equity investment and listing transactions, from corporate to labor issues, to the protection of competition and the definition of industrial and intellectual property protection strategies.